Go beyond the basics with JAI
JAI offers a broad range of high quality area scan and line scan cameras suitable for many different applications – all at competitive price points.

But if your vision system needs more than a standard camera, we can help with that too. JAI offers several advanced imaging technologies for leading-edge machine vision applications.
Maximize your color imaging performance with our prism-based color cameras
For machine vision applications that require the highest levels of color differentiation and spatial precision, JAI provides a full line of multi-sensor, prism-based color cameras, including both area scan and line scan models.

Built using JAI's patented sensor alignment technology, these cameras split incoming light to separate sensors for red, green, and blue wavebands to capture precise color information with no loss of detail due to Bayer color interpolation, and no parallax issues, off-angle viewing problems, or other vibration artifacts compared to trilinear color cameras.
Read more about JAI's prism technology for color imaging in our Color Imaging Tech Guide.
Learn more about the Apex Series. (3-CMOS cameras for advanced R-G-B color imaging)
Learn more bout the Apex Medical & Life Sciences Solutions. (3-CMOS cameras with extra dust protection for medical devices and microscopy)
Apply prism technology to your multispectral applications for an efficient, single-camera solution
Many vision applications can benefit from a combination of visible and non-visible information. Whether its food sorting that checks both surface color and sub-surface bruising; a packaging application that simultaneously inspects label printing and the package contents; a surgical application that overlays NIR fluorescence data on live images; or many other systems, multispectral imaging may be the key to a successful implementation.

With JAI's prism technology, you get simultaneous multispectral imaging in a single camera, for a more effective and more cost-effective alternative to filter-wheel cameras, mosaic sensor filters, multi-camera systems, and other multispectral approaches. Both area scan and line scan options are available including visible-NIR, visible-SWIR, and SWIR-SWIR configurations with up to 4 separate spectral bands.
Learn about prism-based multispectral imaging in our Multispectral Imaging Tech Guide.
Learn more about our Fusion Series. (Single-camera solutions for simultaneous Color and NIR imaging).
Learn more about our Sweep+ Series. (Single-camera solutions for simultaneous Color and NIR imaging / Color and SWIR imaging).

Customize your multispectral wavebands with JAI's Flex-Eye technology
JAI's innovative Flex-Eye technology provides even greater flexibility to apply multispectral imaging to your specific machine vision application. Flex-Eye combines
JAI´s prism-based multispectral area scan cameras with a custom design process enabling you to specify the exact spectral range for each channel in your multispectral camera. Wavebands can be as narrow as 25 nm and can be situated anywhere within the visible and NIR spectral ranges from 405 to 1000 nm.

The versatility of the Flex-Eye solution creates hundreds of possible waveband combinations and lets you isolate key information that might otherwise not be discernable, to give your vision system the capabilities and the competitive edge that you are looking for.
Get more information about JAI's Flex-Eye technology here.
Dive deep into the details with ultraviolet (UV) imaging technology
If your vision application deals with special coatings, microscopic defects, or submicron alignment issues, especially those in wafer inspection or semiconductor manufacturing, you may require a UV camera to help resolve your imaging challenges. JAI offers a selection of UV-sensitive camera models offering high quantum efficiency across the UV light spectrum from UVA, to UVB, and all the way to the UVC (deep UV) range.

Included is a glassless model suitable for laser characterization, lens-less UV microscopy, or other applications where interference from light passing through cover glass must be minimized.
Learn more about JAI's UV camera models here.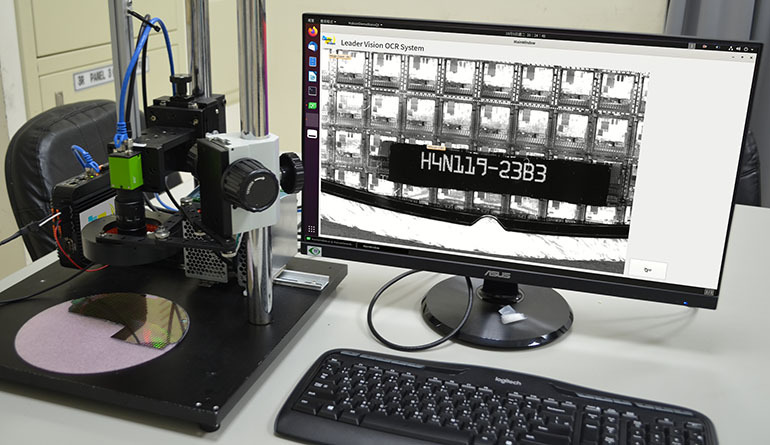 You are using an outdated browser!
Update your browser to display this website correctly. Update my browser now